News Feed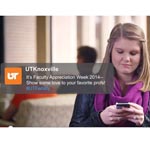 Take some time this week to say thanks to your favorite faculty members. We're celebrating Faculty Appreciation Week by asking students to share a shout-out on Twitter and Instagram. Use the hashtag #UTFaculty or take a selfie with your favorite professor.
And don't forget to check out the 2014 Faculty Appreciation Week video.
Reminders
Fall registration is right around the corner, so make sure to schedule an academic advising appointment. Students should meet with an advisor at least once a year only if they have completed at least 30 credit hours, have declared a major, and are in good academic standing.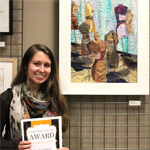 Exhibit your artwork in the library and win a cash prize. The deadline to submit your works to the Libraries' Student Art in the Library contest is next Monday.
It's time for the annual Diversity Scholars Bowl on February 18 at the Black Cultural Center. The bowl gives students a chance to test their knowledge and learn more about different cultures. Prizes will be awarded to the winning team. Registration closes Friday.
Jobs & Internships
Dell Global Operations Intern
Dell provides in-house supply chain training and development programs that will enable team members to build their careers and feel inspired. Apply on Hire-A-Vol.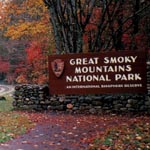 The park is recruiting students who would like to help protect the cultural and natural resources through education, research, and management. Send resume, three references, and a copy of transcripts to Joshua Albritton.


For more information on these and other jobs and internships, log in to Hire-a-VOL via MyUTK.
Graduate Students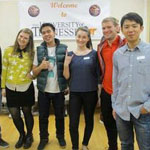 The International House is seeking a graduate assistant to begin work in June 2014. This team member will develop programs, supervise others, and lead discussions. Application due by 3:00 p.m. Friday.
Volunteer
Out and about in Knoxville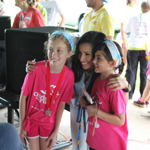 Girls on the Run is seeking an unpaid eight-hour-a-week intern for this semester. Applicants should have strong communication skills and be proficient in Microsoft Word, Excel, MailChimp, and WordPress. Contact Karen Tindal.

Tuesday, 6:00 p.m., Hodges Library Auditorium
A documentary telling the journey of two young men in a committed relationship, cut short by a misstep off a roof. The story of what happened after this accidental death sheds a light on the issue of marriage equality.
Wednesday, 6:30 p.m., Baker Center
Join the UT Economics Club to watch the award-winning film Inequality for All, in which former Secretary of Labor Robert Reich explores the widening economic gap in the United States. Popcorn and lemonade will be provided.
Thursday, 7:00 p.m., John XXIII Catholic Center, $10
Join the Chi Alpha Fellowship for a Shabby Chic Prom to raise $1,680 to feed 168 children for an entire month. Break out old formal dresses, cowboy boots, tiaras, tuxedo t-shirts, and whatever gaudy things you can find and spend the evening dancing, eating and having fun.
Friday, 3:30 p.m., 1210 McClung Tower
Aaron James, a professor of philosophy at the University of California, Irvine, will speak about rationalism in ethics and the foundations of moral and practical judgment, with particular interest in moral constructivism: what it is, how it might explain objectivity, and whether it could provide a foundational theory.
All events are free unless otherwise noted.
Visit the UT Event Calendar for more events and activities on campus.
For more news and updates, visit the UT Current Students page.
Visit go.utk.edu for a list of campus groups and clubs.
Student@Tennessee is an electronic publication sent for the benefit of current students, welcoming submissions from students, faculty, and staff regarding upcoming events, honors, and other news.
To submit, email us at [log in to unmask]