News Feed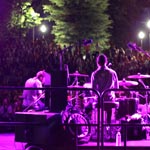 Last month, we broke down how your money is spent on the facility fee and the technology fee. Let's take a moment to learn more about the programs and services fee.
Congrats!
Congratulations to Studio Art Program graduate students who will present their work next week during the College Art Association in Chicago. The program will include works in all visual arts media by twenty-two current students.
Reminders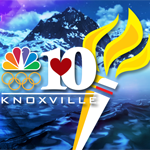 The WBIR torch relay makes its way through campus today with the relay kicking off at 12:45 p.m. in Circle Park. Stop and cheer on participants as they make their way to the corner of Neyland Drive and Kingston Pike before heading to Bearden during the 14-mile relay.
The last day of room selection for university housing is February 14. Living on campus provides a community where you can live, learn, and create memories.
Showcase your unique culture by submitting a photograph of your home country for the International Photo Exhibit. Winners will receive a $75 gift card. Deadline for entries is February 13. Submit your photo here.
Jobs & Internships
IT Pathways Summer Internship
Nashville, Tennessee
IT Pathways, one of the nation's leading provider of health care services, is looking for young, high-potential talent to support its vision to transform the health-care industry. Open to all majors.
For more information on these and other jobs and internships, log in to Hire-a-VOL via MyUTK.
Involved
Got a business idea but don't know how to make it happen? Attend the Vol Court info seminars, providing budding entrepreneurs the tools to start and grow their businesses. Sessions begin at 5:15 p.m. Tuesday in Haslam Business Building Room 103. The seminar is open to all majors.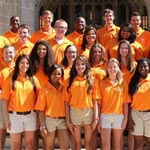 Help us welcome the class of 2018 to campus. Apply to be a fall 2014 welcome leader. The final interest session will be at 4:30 p.m. Monday in the Scripps Convergence Lab, Communications Building.
Graduate Students
The Division of Student Life is seeking a motivated graduate student for an assistantship position. This team member will provide desktop support. The position is set to begin in late April.