News Feed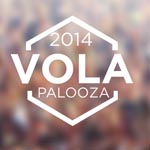 Volapalooza has moved up its lineup release date to tomorrow. They will be dropping the artist lineup at Vol Night Long from 10:00 p.m. to 2:00 a.m. in the International House, along with a very special surprise you won't want to miss.
Update on Power Outage Impacting Part of Campus
Power has now been restored to the buildings impacted by this morning's power outage. We are sorry for the inconvenience. Please report any other problems by calling 865-946-7777.
UTPD is hosting a Tweet-Along to share a day in the life of its officers. Sergeant Cedric Roach, Corporal Kelly Mihalik and Officer Lindsey Miller will share the day's activities after a scene or incident has been cleared. Follow the Tweet-Along at @UTPolice or #UTPDbeat.
Students with disabilities are asked to complete an anonymous online survey that will help to assess disability accommodations provided by UT and the accessibility of the campus, as well as the inclusiveness of the UT community for people with disabilities. For more information, contact co-chairs dean of the College of Education, Health, and Human Sciences Bob Rider or director of Disability Services Annazette Houston.
Reminders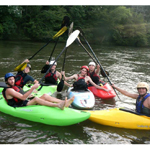 Kayak the coast of Georgia with the UT Outdoor Program from March 15 to 22. This beginner-friendly trip is only $300 and includes food, transportation, and all gear. Attend an information session at 6:00 p.m. on March 3 or 4 at the Outdoor Center to learn more.
Nominations are now being accepted for the 2014 Environmental Leadership Award. Students, faculty, and staff who embody our university's environmental mission are eligible. Deadline for nominations is March 21.
Jobs & Internships
Camp Olympia Summer Camp Counselor
Camp Olympia's staff is looking for college students to be a role model to young children and make a positive difference in their life.
Pilot Flying J Internship
Pilot Flying J offers multiple internship positions in working capital management, risk management, and planning and analysis. The positions are full-time and paid. To receive an application, e-mail Mitchell Steenrod.
For more information on these and other jobs and internships, log in to Hire-a-VOL via MyUTK.
Volunteer
Out and about in Knoxville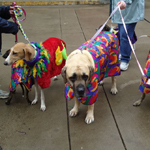 Volunteers are needed from 1:45 to 4:30 p.m. Saturday at Market Square to help break down booths at the Mardi Growl Festival, an annual parade benefitting Young-Williams Animal Center. Visit the Sign up to Serve calendar to volunteer.

Today, 5:30 p.m., UC Shiloh Room
Kathryn Braund, the Hollifield Professor of Southern History at Auburn University, will speak about the Creek War and its significance in American history.
Today, 7:00 p.m., Lindsay Young Auditorium, Hodges Library
The Oxfam America Club will screen A Place at the Table, a documentary about hunger in America. Learn more about the issue and what you can do to be a part of the solution.
Today, 7:30 p.m., Art and Architecture Building Room 109
UT's School of Art hosts a presentation with UT alumna Paige Braddock, a cartoonist, illustrator, and novelist. She is also the Creative Director of Charles M. Schulz Creative Associates.
Monday, 5:30 p.m., Art and Architecture Building, McCarty Auditorium
R. Michael Hendrix, partner at IDEO, a global firm that takes a human-centered, design-based approach to helping organizations innovate and grow, will speak on "Intuition, Evolution and What to Do About It."
Monday, 7:00 p.m., Hodges Library Auditorium
R.B. Morris is a well-known local poet and musician. Morris will read from his new poetry collection, The Mockingbird Poems.
All events are free unless otherwise noted.
Visit the UT Event Calendar for more events and activities on campus.
For more news and updates, visit the UT Current Students page.
Visit go.utk.edu for a list of campus groups and clubs.
Student@Tennessee is an electronic publication sent for the benefit of current students, welcoming submissions from students, faculty, and staff regarding upcoming events, honors, and other news.
To submit, email us at [log in to unmask]