News Feed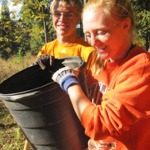 Help with river and litter cleanups, gardening, and more during UT's first Sustainability Day of Service on April 5. As part of Earth Month, students will volunteer with agencies that promote environmental awareness, sustainability, conservation, and recycling.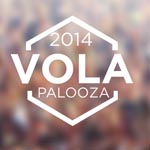 Volapalooza is searching for talented graphic designers on campus to submit designs for this year's t-shirt. One winning design will be featured on the front of the T-shirt. Deadline is February 28.
Congrats!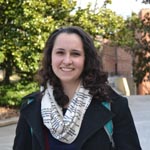 Carolina De La Torre, a senior double majoring in psychology and sociology, has researched the impact of incarceration on friends and family of people incarcerated in the Knox County criminal justice system.
Reminders
Don't forget to help us decide the new name of Student@Tennessee by completing this five-minute survey. Your NetID and e-mail address are needed to register for the $50 VolShop gift card.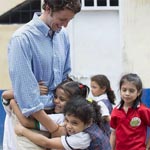 The Center for International Education is hosting Peace Corps Week from February 23 to March 1. Events will take place at various locations around campus throughout the week to provide more information and answer questions from students about serving in the Peace Corps.
Got the next big idea? Enter the undergraduate business plan competition hosted by the Anderson Center for Entrepreneurship and Innovation. Deadline is February 24.
Jobs & Internships
Gensler New York Interior Design Internship
Gensler New York is accepting applications for its paid summer intern program. Interns will work on projects as fully collaborative members of design teams, participating in design charrettes and weekly learning sessions.
Boeing Student Engineer Internship
Join the Boeing Commercial Airplanes Innovation Center and Technology organization as part of the Advanced Manufacturing Product Development team.
For more information on these and other jobs and internships, log in to Hire-a-VOL via MyUTK.
Involved
Ambassadors play an important role in the Campus Visit Program by leading daily campus tours for visiting families and giving students perspective on life at UT. Applications are due March 6.
Volunteer
Out and about in Knoxville
Deliver meals and check on the health and well-being of senior citizens as a volunteer for Mobile Meals. Volunteers visit seniors between 10:00 a.m. and 1:00 p.m. Contact Shelly Woodrick.

Friday, 8:00 a.m. to 4:00 p.m., Pedestrian Walkway
Write your name on a box as a pledge to put more effort into reducing your personal waste. Fort Box will break the record for the largest fort constructed out of cardboard boxes.
Saturday, 10:00 a.m. to 2:00 p.m., University Center
The SGA Diversity Affairs Committee will host a Diversity Symposium about important diversity issues that affect students. The keynote speaker will be Patricia Robledo, the City of Knoxville's business liaison.
Saturday, 10:00 a.m. to 5:00 p.m., Vol Wall in HPER Building, $15
The event will feature a regional bouldering competition, a La Sportiva shoe demo, the chance to meet a regional La Sportiva representative, and a crate-stacking competition. Beginners are welcome.
Saturday, 10:00 a.m. to 4:00 p.m., satellite viewing at Hodges Library Auditorium
TEDxUTK combines videos and speakers to spark discussion and connection in a small group. The event will feature "A Campus for the 21st Century?," "Bilingualism: The Genesis of a New Language," "Looking Is Harder Than It Looks," among other topics.
Monday, 6:00 to 8:00 p.m., Haslam Business Building, Room 402
The UT College of Business Administration will host a graduate business programs open house for prospective students. Learn about curriculum, application and admissions process, financial aid, and careers.
All events are free unless otherwise noted.
Visit the UT Event Calendar for more events and activities on campus.
For more news and updates, visit the UT Current Students page.
Visit go.utk.edu for a list of campus groups and clubs.
Student@Tennessee is an electronic publication sent for the benefit of current students, welcoming submissions from students, faculty, and staff regarding upcoming events, honors, and other news.
To submit, email us at [log in to unmask]