News Feed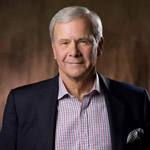 Special correspondent for NBC News, author, and media game-changer Tom Brokaw will speak on November 13 at the UC Auditorium.
Brokaw headlines the second year of the Baker Distinguished Lecture Series. Tickets are limited, so reserve your seat now.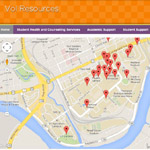 Looking for a little extra help with your studies? Maybe you need someone to talk to or just a place to relax. We've got a map for that.
Vol Resources is a list of places you can go on campus for academic and student support, student health and counseling services, and chill zones. The website features an interactive map and contact information, making it easy for you to get in touch with the right person at the right place.
Reminders

You might have noticed that things are taking shape at the Fred D. Brown Jr. Residence Hall. Brick is going up, sheetrock is being installed in the rooms, and windows will be going in this month. The hall is on schedule to open in August 2014, and the work is about thirty-five percent complete.
You're invited to an open house to meet Rickey Hall, UT's first vice chancellor for diversity, from 2:30 to 5:00 p.m. on Wednesday at the Office of the Vice Chancellor for Diversity, 403D Andy Holt Tower. Light refreshments will be served.
Involved
Do you enjoy being around other business-minded students and want to network with business firms? Learn more about the National Association of Black Accountants at 6:30 p.m. tomorrow in Haslam Business Building Room 301. All majors, races, and ethnicities welcomed.
Do you love university life? Interested in student affairs? Attend an interest session hosted by the College Student Personnel Association and Aspiring Student Affairs Professionals at 5:00 p.m. on Wednesday in the UC Executive Dining Room. Learn tips about applying to graduate programs and meet other students interested in student affairs.
Volunteer
On-Campus Opportunities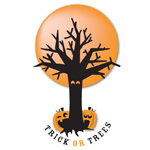 Trick or Trees is a community event hosted by UT Gardens this Saturday. Volunteers will help run six different activity stations and hand out candy to visitors. To volunteer, contact Kristin Kennedy.
Sigma Alpha Lambda leadership and honors organization will be at VOL Night Long this Friday for a night of "Candy and Cans." They will collect donations, canned food items, and any other nonperishables for their annual Food Fight Against Hunger for Second Harvest Food Bank.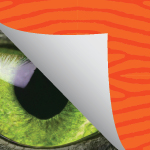 I see you! Get ready to meet UT's newest and oldest Vol. Come to the McClung Museum front entrance at 10:45 a.m. this Friday for the BIG reveal.
Top Tweets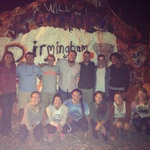 @ABrookeBowman We're ready for AFB!! #birminghambuilderz #UTAFB2013 @LeadServeUTK

Tomorrow, 4:00 p.m., Career Services Office, Dunford Hall
This workshop will help you learn how to prepare for the interview–thinking about why an employer would want to hire you, researching the employer, knowing what to expect in an interview, and how to dress properly.
Wednesday, 7:00 p.m., UC Auditorium
The International House hosts a screening of Girl Rising, the innovative documentary at the heart of a campaign to educate girls and change the world. Girl Rising carries a powerful message that if we educate girls, we can change the future of some 66 million girls around the world who today only dream of going to school.
Thursday, 6:00 p.m., Pedestrian Walkway & UC Ballroom
Take Back the Night will begin with a silent march on the Pedestrian Walkway to the UC Ballroom followed by speaker Katie Hnida, a speak-out, and a candlelight vigil. Take Back the Night serves to create safe communities and respectful relationships through awareness.
All events are free unless otherwise noted.
Visit the UT Event Calendar for more events and activities on campus.
For more news and updates, visit the UT Current Students page.
Visit go.utk.edu for a list of campus groups and clubs.
Student@Tennessee is an electronic publication sent for the benefit of current students, welcoming submissions from students, faculty, and staff regarding upcoming events, honors, and other news.
To submit, email us at [log in to unmask]