News Feed
Ever had a big idea or project that could make a big difference? Have you wondered how you would raise funds for this idea?
UT's Office of Alumni Affairs and Development recently launched the Impact Big Ideas crowd-funding program. This fundraising tool makes it easy for alumni and the UT community to follow, connect with, and donate to the most innovative and inspiring student projects at UT.
Learn more about this new fundraising tool and how you can submit your big ideas for consideration.
Reminders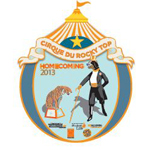 Homecoming is a time-honored tradition, and this year will offer something new to students. The Celebrate UT! Homecoming Tailgate will debut on Saturday, November 9. Student organizations can now reserve one of twenty tailgating spots along the Pedestrian Walkway. Be first to start a new tradition!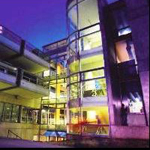 The College of Architecture and Design will host an open house from 2:00 to 6:30 p.m. tomorrow for students to learn about programs in interior design, landscape architecture, and architecture. Activities will include presentations by faculty, discussions with student leaders and program chairs, and a lecture by internationally recognized architect Iñaqui Carnicero.
Involved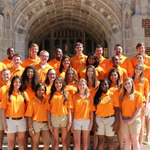 Want to play an important role in helping new students and their families transition to UT? The Office of New Student and Family Programs is recruiting student leaders to serve as orientation leaders or transfer transition guides. Deadline for applications is October 28.
The Diversity Job Fair is seeking student leaders to help recruit participants and advertise the 2014 fair. Apply by 11:59 p.m. tomorrow.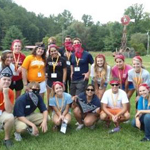 As an Ignite team leader, you have the chance to educate freshmen about campus service leadership opportunities and help them successfully transition into college. Applications are available now through October 31.
Volunteer
Out and about in Knoxville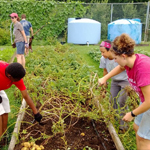 Beardsley Community Farm will host a harvest festival on Saturday, October 26, to celebrate fall. Volunteers will help with setup and breakdown, manage trash and water stations, and oversee children's activities. Fill out the Sign Up To Serve Form.
For more on- and off-campus volunteer opportunities, visit Sign Up to Serve.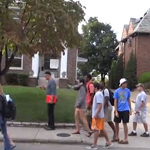 Students in one of the First Year Studies 129 classes pulled off the ultimate "freeze" prank on campus. Some passersby took videos and some just looked bewildered. Check out the full prank video here!
Top Tweets
@TheRealYeagg I couldn't have picked a better college to go to. #Knox #Tennessee #VFL

Tonight, 7:00 p.m., UC Auditorium
Join the Issues Committee for a talk by Time magazine humor column writer, Joel Stein. Stein has appeared as a talking head on any TV show that asks him, taught a class in humor writing at Princeton, and written a weekly column for Entertainment Weekly and the opinion section of the Los Angeles Times.
Tomorrow, 7:00 p.m., UC Auditorium
Beauty Is Embarrassing is a funny and inspiring documentary featuring the life of artist Wayne White. The documentary chronicles the vaulted highs and crushing lows of a commercial artist struggling to find balance between his work and his art.
Tomorrow, 10:00 p.m.-2:00 a.m., UC Ballroom
Rocky Top Rave is a new university tradition! Join the Campus Entertainment Board for the ultimate dance party with DJ Logan Garrett, DJ Mike Nasty, DJ Nyce One, and a laser light show.
Saturday, 8:00 p.m., Tennessee Theatre, $5 admission
Tango Fire Company of Buenos Aires presents ten torrid dancers, one of Argentina's finest young singers, and a quartet of brilliant musicians. Tango Fire takes its audience on a journey through the history of tango, the world's most alluring and exciting dance form.
All events are free unless otherwise noted.
Visit the UT Event Calendar for more events and activities on campus.
For more news and updates, visit the UT Current Students page.
Visit go.utk.edu for a list of campus groups and clubs.
Student@Tennessee is an electronic publication sent for the benefit of current students, welcoming submissions from students, faculty, and staff regarding upcoming events, honors, and other news.
To submit, email us at [log in to unmask]