News Feed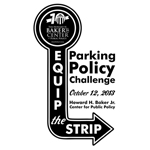 Students involved with the Howard H. Baker Jr. Center for Public Policy will work with city leaders and faculty to research and develop recommendations for redesigning the Cumberland Avenue Strip. To help them get started, fill out this short survey.
On Saturday, students will conduct focus groups and on-the-street surveys to develop recommendations about parking, safety, and convenience. You can register to participate in this event up until Wednesday.
UT's Research Foundation is launching a new competition for university-affiliated startup companies to pitch their business model to a panel of seasoned investors for a share of $25,000 cash prize.
The Tennessee Venture Challenge is set for April 2014. Students are encouraged to create new sustainable businesses in the state of Tennessee. Deadline for entry is December 16.
Reminders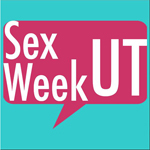 Sex Week will host a fall preview this week with two events, including "Falling Into Your Sexuality" at 7:30 p.m. tomorrow in the UC Auditorium. The event will cover several "what if" situations, and explores topics for Sex Week 2014, set for spring semester.
"Sex in the Dark" will be at 7:30 p.m., Wednesday in the UC Auditorium. Several health professionals and sex experts will answer pressing questions all in the privacy and comfort of the dark, but with glowsticks.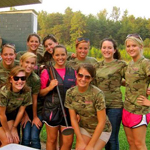 Join the ladies of Delta Zeta for the eighth annual Clay Shoot Classic on Friday and Sunday. All campus organizations are invited to participate in this clay shoot competition with all proceeds supporting their philanthropy, speech and hearing, at the local and national level.
Involved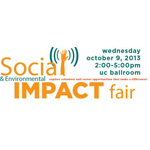 Interested in social impact or environmental sustainability? Don't miss the Social and Environmental Impact Fair from 2:00 to 5:00 p.m. this Wednesday in the UC Ballroom.
Did you know that only 8 percent of students growing up in low-income communities will graduate college by the age of twenty-four? Teach for America focuses on closing the achievement gap by recruiting leaders to teach in low-income areas.
Learn more at a #TFAChats from 3:00 to 5:00 p.m. on Mondays and 4:00 to 6:00 p.m. on Thursdays in the Hodges Library Starbucks.
Volunteer
Out and about in Knoxville
Volunteers are needed to help sort donations, stock shelves, and organize the Water Angels Ministries donation room. If interested, contact Stephanie Mitchum.
For more on- and off-campus volunteer opportunities, visit Sign Up to Serve.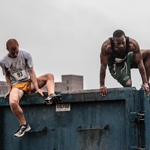 Campus Carnage, the first university-themed obstacle course experience in the country, arrives this Saturday at Lakeshore Park to test your running, jumping, sliding, crawling, and climbing skills. Cash and prizes will be scattered throughout the course!
Top Tweets
@CowboyCasanovaB On Fridays, we wear Orange. #BigOrangeFriday @UTKnoxville

Today, 7:00 p.m., Hodges Library Auditorium
Jess Walter's most recent novel, the New York Times bestseller Beautiful Ruins, has been hailed by critics and loved by readers of literary and historical fiction. He is a former National Book Award finalist and winner of the Edgar Allan Poe Award and the LA Times Book Prize.
Today, 7:00 p.m., Clarence Brown Theatre, $5 admission
This event will explore the art of dance and showcase how African-Americans contribute to traditional and contemporary styles of dance. The Philadelphia Dance Company is celebrating over forty-three years of providing exceptional dance performances and training to its many communities.
Wednesday, 7:30 p.m., Carousel Theatre, $5 admission
In January 1788, the first of the British prison ships arrive at Botany Bay, Australia and settle the penal colony at Port Jackson. When hope and supplies run low, a lieutenant tries to increase morale by staging a comedy using the convicts as the cast.
Dates & Deadlines
Registration for spring 2014 courses begin this week. If you need to be advised before you register, schedule an advising appointment now.
Check your MyUTK portal to get your class registration date and time.
All events are free unless otherwise noted.
Visit the UT Event Calendar for more events and activities on campus.
For more news and updates, visit the UT Current Students page.
Visit go.utk.edu for a list of campus groups and clubs.
Student@Tennessee is an electronic publication sent for the benefit of current students, welcoming submissions from students, faculty, and staff regarding upcoming events, honors, and other news.
To submit, email us at [log in to unmask]