News Feed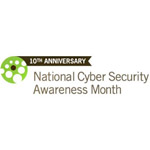 Did you know that October is National Cyber Security Awareness Month? OIT has compiled a list of tips and tricks to keep your computer and accounts safe and secure. Check out their tips on privacy settings; antivirus software; and storing music, photos, and documents.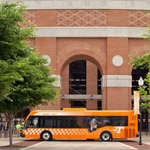 Ridership aboard the T transit system has reached an all-time high this semester. The number of riders has increased this fall by 55 percent over the same time last year. The increase can be credited to two factors: the new bold look and new technology.
Reminders

The west-side entrance to the UC at Smokey's Cafeteria will reopen on Monday as part of the Student Union construction project. It's reopening to make sure there is adequate pedestrian traffic flow before closing a section of Phillip Fulmer Way from Cumberland Avenue to Middle Drive in mid-December.
ARAMARK will be at the door on Monday giving out Chick-fil-A coupons and discounts for diners at Smokey's Cafeteria, Starbucks, and Rocky Top Café.
She's the First will host a cupcake bake sale from 11:00 a.m. to 2:00 p.m. today and tomorrow on the Pedestrian Walkway. The group is selling cupcakes in competition against other She's the First chapters. All proceeds will benefit girls in partner schools around the world.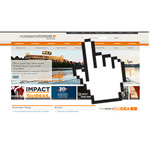 Do you have an hour next Wednesday, Thursday, or Friday to show us how you navigate UT's website and share your feedback? Let us know by completing this form.
Involved
Want to improve your cross-cultural skills? Would you like to increase your cultural knowledge and awareness? Apply to be an International House student assistant during the spring semester.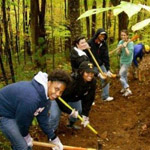 The Clifton M. Jones Student Leadership Conference and MLK Day of Service gives student leaders a day of leadership and service learning. The January 8 event is open to all students interested in serving the community while enhancing leadership skills. Registration opens tomorrow.
Volunteer
Out and about in Knoxville
Volunteers are needed to set up tables and help with registration for the St. Jude's Give Thanks Walk from 7:00 to 11:00 a.m. on November 23. To volunteer, fill out the Sign Up to Serve form.

For more on- and off-campus volunteer opportunities, visit Sign Up to Serve.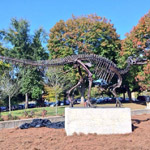 Have you met UT's newest and oldest Vol on campus? Help name the new dinosaur, an Edmontosaurus, on display in front of the McClung Museum. Submit your favorite names by next Friday, November 8.
Share with Us
Show us your creative, cute or scary Halloween costumes on Twitter and Instagram using the hashtag #UTHalloween
Top Tweets

Tomorrow, 7:00 p.m., UC Ballroom, $5
Presented by the UT ballroom dance team, the Spooky Soiree will include a night of costumes, dancing, a short lesson taught by team members, and dance showcases by the ballroom team.
Tomorrow, 8:00 p.m., UC Auditorium
Presented by the Film Committee, the movie tells the story of a classic fairy tale–with swordplay, giants, an evil prince, a beautiful princess, and yes, some kissing–as read by a kindly grandfather.
Monday, November 4, 4:30 to 7:00 p.m., UC Ballroom, $12
Join Special Spaces, a group whose mission is to build dream bedrooms for children battling life-challenging illnesses, during a Zumbathon and silent auction. Admission includes water and a free t-shirt.
All events are free unless otherwise noted.
Visit the UT Event Calendar for more events and activities on campus.
For more news and updates, visit the UT Current Students page.
Visit go.utk.edu for a list of campus groups and clubs.
Student@Tennessee is an electronic publication sent for the benefit of current students, welcoming submissions from students, faculty, and staff regarding upcoming events, honors, and other news.
To submit, email us at [log in to unmask]