News Feed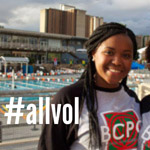 Laquesha Wilson, a junior from Nashville, is All Vol. She loves UT's Big Orange Country atmosphere and likes to read, sing, and listen to spoken word poetry.
When she's not in her Sociology and Africana Studies classes, she spends her time staying involved with Alpha Kappa Psi and the Black Cultural Programming Committee. Hear more of Laquesha's I'm All Vol story.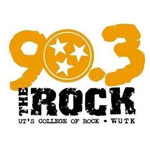 WUTK will be broadcasting live from 11:00 a.m. to 2:00 p.m. today on Pedestrian Walkway. The radio station is collecting coats to benefit Knoxville Area Rescue Ministries Coats for the Cold. When you donate a coat, you'll receive a 30% off coupon for Marc Nelson Denim and t-shirts while supplies last. Drawings will be held every hour.
Reminders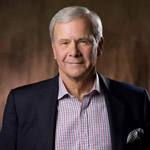 Tom Brokaw, special correspondent for NBC News and author will be on campus November 13 to deliver the Baker Distinguished Lecture. Brokaw will speak at 1:30 p.m. in the Cox Auditorium. The lecture was previously scheduled for the UC Auditorium. The event is free and open to the public. Doors will open at 1:00 p.m. No reservation needed.
Don't forget to request your tickets for the November 9 football game against Auburn on Wednesday and Thursday at Big Orange Tix. Tickets for the following home game, against Vanderbilt, will be available for request on November 13 and 14.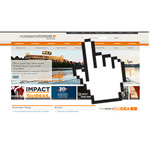 If you have an hour on Wednesday, November 6, Thursday, November 7, or Friday, November 8, to show us how you navigate UT's website and share your feedback, let us know by completing this form. We'll be in touch soon for scheduling. Thanks in advance from the UT Web Team!
Fall graduates: Don't miss your opportunity to purchase discounted cap and gowns, college rings, graduation announcements, and diploma frames at Grad Finale. The event will take place from 10:00 a.m. to 6:00 p.m. tomorrow and Wednesday in the UC Ballroom. TStudents can also get a graduation picture taken professionally in a provided cap and gown.
Involved
Are you a junior or senior interested in networking with some of UT's top alumni? Join Career Services, the Alumni Association, and Athletics for Networking in Neyland at 6:00 p.m. on November 5 in the West Club Skybox at Neyland Stadium. You can learn the art of networking while gaining superior advice from professionals in various fields.
The Office of Student Conduct and Community Standards is accepting applications for the Student Disciplinary Board. Board members hear allegations of student misconduct and help determine responsibility for conduct violations and appropriate sanctions for violations. Applications are due by 5:00 p.m. on November 6.
Volunteer
Out and about in Knoxville
The Biggest Little Sale benefiting the Big Brothers Big Sisters of East Tennessee need volunteers on November 9, as well as November 14 through 16, to sort through donated items, price items, and work different sale areas. To volunteer, e-mail Kara Finger.
For more on- and off-campus volunteer opportunities, visit Sign Up to Serve.

Some of UT's residence halls created videos showing why their hall was the best on campus. Congrats to Hess Hall on winning first place!
Top Tweets
@LeadServeUTK BIG NEWS from our hour tracking service! You have logged more 20,000 service hours since Aug 2012!! CONGRATS! @UTKnoxville

Tonight, 7:30 p.m., UC Auditorium and rooms 223 and 224
UT's Rent the Runway OnCampus and Victoria's Secret PINK teams have partnered with modeling club P.O.S.E. to present the latest in formal fashion, loungewear and activewear trends. There will be a pre-show mixer complete with complimentary services from local businesses and raffle prizes.

Tomorrow, 7:30 p.m., Tennessee Theatre, $10 admission
The Cultural Attractions Committee and Central Program Council present Celtic Thunder! Celtic Thunder's latest show, "Mythology," recounts the story of the Celtic people, their legends, their culture, and their stories.
Wednesday, 7:00 p.m., Pedestrian Walkway
The Film Committee presents the annual Zombie Walk! Come dressed in your best zombie outfits to be "zombiefied" with make-up on the Pedestrian Walkway. Shuffle your way down to the UC Auditorium for the movie Zombieland.
All events are free unless otherwise noted.
Visit the UT Event Calendar for more events and activities on campus.
For more news and updates, visit the UT Current Students page.
Visit go.utk.edu for a list of campus groups and clubs.