News Feed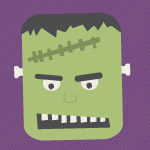 What better place to spend our Halloween than on campus? With more than 219 years of history, UT has everything a Halloween lover desires, from special ghost tours to zombie walks and haunted houses. Take a look at what is planned for the next week.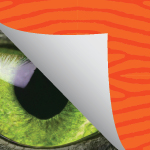 You won't want to miss this! Be sure to come by the McClung Museum front entrance at 10:45 a.m. tomorrow for the big reveal of UT's newest and oldest Vol.
Reminders
UT's Alumni Association provides annual awards to recognize the university's exceptional teaching. To nominate a current faculty member, submit a nomination form by November 1.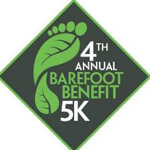 Business students will host the fourth annual Barefoot Benefit 5K at 2:00 p.m. this Sunday on Cherokee Boulevard. Participants can run or walk a 5K or one mile. All proceeds will benefit Samaritan Place, a shelter that helps low-income senior citizens.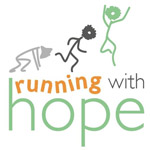 Make plans to join the third annual Redeeming Hope Ministries Running with Hope 5K and One Mile Fun Run on November 16. Haslam Scholars will be out in force and encourage others to join them in the event to support the organization's vision for transforming Fort Sanders.
Involved
Need a little help getting your student-owned business off the ground? The Boyd Venture Fund is looking for students interested in applying for seed funding. The fall semester application deadline is November 8.
Peer career advisors are trained students who provide career assistance to other students through Career Services. Assist your peers and gain valuable communication, active listening, event planning, organizational, presentation, and consulting skills.

Volunteer
On-Campus Opportunities
The Knoxville Challenger Tennis Tournament will take place November 3 through 10 at UT's Goodfriend Indoor Tennis Complex. Helen Ross McNabb Center will benefit from proceeds of the tournament. Volunters will assist with parking, court ushering, and transportation.
For more on- and off-campus volunteer opportunities, visit Sign Up to Serve.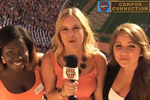 UT Campus Correspondants Andrea Tucker, Sami Kincaid and Taylor Hathorn showed ESPNU viewers what makes the football gameday experience in Knoxville so unique! Great job ladies! Watch the full video here.
Top Tweets
@DBurker Being home was nice, but it feels so good to be back in Knoxville #UTK

Tomorrow, 7:00 p.m., Regal Soccer Stadium
UT's soccer team plays the Florida Gators tomorrow in the final regular season home game. The first 300 students will receive Rocky Top Aviator sunglasses and a Tennessee sunglasses strap. Tomorrow's game is the annual GOAL PINK game, so make sure to wear your pink!
Saturday, 8:30 a.m., UC Ballroom
The OUTstanding seminar is a free daylong event featuring workshops, panels, scholar forums, and performances exploring LGBTQ diversity. People of all identities and backgrounds are encouraged to attend.
Saturday, 7:30 p.m., Clarence Brown Lab Theatre, $5 admission
Eddie Fisker is the dubious mastermind of the "gizmo" – an all-in-one hand held device that revolutionizes communication. Sound familiar? A sharp satire on commercialism, greed, and corporate ambition.
All events are free unless otherwise noted.
Visit the UT Event Calendar for more events and activities on campus.
For more news and updates, visit the UT Current Students page.
Visit go.utk.edu for a list of campus groups and clubs.
Student@Tennessee is an electronic publication sent for the benefit of current students, welcoming submissions from students, faculty, and staff regarding upcoming events, honors, and other news.
To submit, email us at [log in to unmask]