NEWS FEED
Reduce Stress, Stay Healthy at UT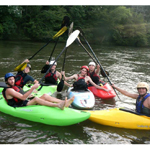 Between classes, friends, activities, and work, college life can be pretty hectic! Even though you've probably got plenty on your plate, you should still find time to be active throughout the week. You're sitting in class, writing papers, and studying - so take some time to get up and move.
From exercising on your own to more than forty group classes and a variety of outdoor activities, there are plenty of ways to stay moving with our Guide to Staying Active.
REMINDERS
Cone Zone: Library Reroofing to Temporarily Close Campus Roads
Be prepared for closures and detours on portions of Melrose Avenue and Volunteer Boulevard late Friday and Saturday due to a reroofing project at Hodges Library. Sidewalks will be open at a safe distance around the library and the library will be open at this time. For more information, click here.
Student Art in the Library Contest
Are you an art major or just blessed with a creative touch? Your art could be on display at Hodges Library. The library is looking for artwork for their Student Art in the Library juried competition. Prizes will be awarded. Submit your work by September 22.
INVOLVED
Sprints for the Prints 5K
UT College of Nursing Student Nurses Association will host their 5K, called "Sprint for the Prints," at 8:00 a.m. this Saturday. Proceeds benefit their philanthropy project, the Precious Prints Project. Learn more here.

VOLStars
Do you have a passion for cheering? Come to the VOLstars cheerleading information session at 6:00 p.m. today in the UC Room 221. Tryouts are at 6:30 p.m. tomorrow through Thursday in the UC Crest Room. E-mail the VOLstars for more information.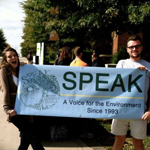 Students Promoting Environmental Action in Knoxville
Help organize local stream cleanups and see what else you can do to make a difference at the SPEAK meeting at 8:00 p.m. today in UC Room 225.


Women's Coordinating Council
Women's Coordinating Council offers programs focusing on important issues including Take Back the Night and the Female O. Fill out an application by this Friday to join the WCC.

Visual Arts Committee
The Visual Arts Committee is a great way to promote the arts on campus. The VAC is responsible for art talks, exhibitions in the UC, and other events such as Super Art Fight, PostSecret Live, and Fall Fest. Applications are due by next Monday.

VOLUNTEER
Out and about in Knoxville
Humane Society of the Tennessee Valley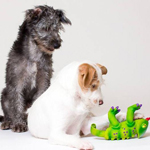 Love animals and spending time helping dogs, cats, and other small pets? The Humane Society needs you! Prior to service, you are required to complete orientation. After, you are free to volunteer during Humane Society open hours.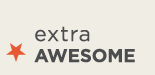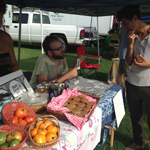 Students, faculty, staff, and the Knoxville community head to the UT Gardens on Wednesday afternoons to stock up on vegetables, fruit, and locally made products at the UT Farmer's Market!
SHARE WITH US
Wish UT happy birthday as we celebrate our university's 219th birthday tomorrow by tagging @UTKnoxville on Twitter and Instagram!
TOP TWEETS
@KarenRobinette Always enjoy seeing classes @UTKnoxville being held outside! Perfect day to be enjoying the sunshine!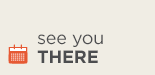 Founder's Day
Tomorrow, 11:00 a.m.-2:00 p.m., Pedestrian Walkway
Did you know that UT was charted on September 10, 1794, as Blount College? Come celebrate UT's birthday tomorrow. There will be refreshments as well as a cake cutting at 12:30 p.m.
Vol Night Long
Friday, 11:00 p.m.-2:00 a.m., Skatetown
Head over to Skatetown for "Smokey's Birthday Bash" Vol Night Long featuring DJ Logan Garrett and DJ Mike Nasty. Shuttles will leave from Clement, Hess Hall, and Presidential Court at thirty-minute intervals from 11:00 p.m. to 2:00 a.m. All students must have a UT student ID.

Unmask the Night Masquerade Ball
Saturday, 7:00-10:00 p.m., UC Ballroom, $5 for students
Join the UT Ballroom Dance Team for a night of dancing, a short lesson, and dance showcases by members of the team. This is a great opportunity to wear your old prom dress or to go get one at the thrift store, as appropriate attire and masks are encouraged.

All events are free unless otherwise noted.
Visit the UT Event Calendar for more events and activities on campus.
For more news and updates, visit the UT Current Students page.
Visit go.utk.edu for a list of campus groups and clubs.
Student@Tennessee is an electronic publication sent for the benefit of current students, welcoming submissions from students, faculty, and staff regarding upcoming events, honors, and other news.
To submit, contact [log in to unmask] with the subject line "student@tennessee newsletter."