News Feed
The final candidates in the vice chancellor for student life search are visiting campus tomorrow and Wednesday.
C. Renee Romano, the third candidate, will hold a public forum from 2:30 to 3:45 p.m. tomorrow, October 1, in the Ray Mears Room of Thompson-Boling Arena. Romano is vice chancellor for student affairs at the University of Illinois at Urbana-Champaign.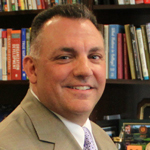 Vincent Carilli, the final candidate, will host a public forum from 2:30 to 3:45 p.m. on Wednesday, October 2, in the Ray Mears Room of Thompson-Boling Arena. Carilli is vice president for student affairs at the University of Scranton in Scranton, Pennsylvania. Before that, he worked here and served as dean of students from 2000 to 2001 and as associate dean of students from 1998 to 2000.
All of the candidate public sessions will be posted on the search website on October 3. The feedback section will close at noon on Tuesday, October 8.
For more information about Romano and Carilli and to share your feedback during the search, visit chancellor.utk.edu/interviews/vcstudentlife.
Reminders
Say Boo to the Flu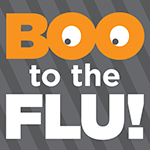 Get a jump on Halloween and say BOO to the FLU! Come to the U.C. from 10:30 a.m. to 4:00 p.m. tomorrow to get your flu shot and be prepared for the upcoming flu season! Shots cost $25 and can be paid by cash, personal check, or credit card.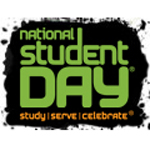 The VolShop celebrates National Student Day from 10:00 a.m. to 2:00 p.m. on Thursday. Students can win prizes by donating a canned food item for the Second Harvest Food Bank. You can also get a 20 percent discount off all purchases at the VolShop with a valid student ID.
The campus 2013 security booklet is now available online. Take a few minutes and review crime statistics and the university's drug, alcohol, weapon, and other important policies.
Involved
Got a business idea but don't know how to make it happen? Attend the fall 2013 Vol Court info seminars, providing budding entrepreneurs the tools to start and grow their businesses. The first of six sessions kicks off tomorrow at 5:15 p.m. in the Haslam Business Building Room 102.
Don't miss the twenty-ninth annual College of Agricultural Sciences and Natural Resources career fair from 10:00 a.m. to 3:00 p.m. this Wednesday in Hollingsworth Auditorium. Students interested in jobs in agricultural sciences and natural resources can meet with more than thirty organizations to discuss internship and job opportunities.
Volunteer
Out and about in Knoxville
Dogwood Elementary After-school and Mentoring Program
Dogwood Elementary is in need of volunteers for both mentoring and after-school programs that run through the beginning of May. The after-school program is from 2:45 to 4:30 p.m., Monday, Wednesday, Thursday and Friday. Contact Alison King.