News Feed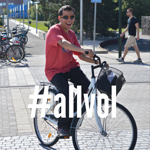 Robby Veronesi, a twenty-one-year-old student from Westfield, Massachusetts, studying journalism and electronic media, is All Vol. This in-between junior and senior is showing his Vol spirit overseas while studying abroad in Copenhagen, Denmark.
When he's not following sports, traveling, or taking photos, he is participating in Volunteers for Christ, writing for TNJN.com, and serving as a member of the Student Alumni Associates, just to name a few organizations he's involved with. Hear more of Robby's I'm All Vol story here.
Reminders
Get ready for the world and learn more about studying abroad at the Study Abroad Fair. Find out about international programs and explore summer internship options. Meet students who have studied abroad, and get help figuring out financial aid and scholarship options.
The fair takes place from 10:00 a.m. to 3:00 p.m. on Wednesday in the UC Ballroom.
"I didn't get the alert." "It took over an hour." "I got the e-mail but not the text." These are common complaints following UTAlert activations. Most of the time it's an issue of understanding the difference between a UT Safety Notice sent to all and a UTAlert sent to subscribers. Learn more about the two forms of communication with the Safety Tip of the Week.
Involved
Student Communications Advisory Committee
Want to join the discussion on ways UT can communicate important information to you and other students through Student@Tennessee, social media, and other channels? Give us your feedback and ideas as a member of the Student Communications Advisory Committee. Contact Student@Tennessee for information.
Sign Up Now for the Give Thanks Walk
Start a team or join an existing one, recruit friends, and start fundraising for the St. Jude Give Thanks Walk, November 23 at the Knoxville Zoo. The goal of UT's St. Jude Committee's is to get as many UT students as possible to participate and to raise funds to continue cancer research at St. Jude Children's Research Hospital.
Volunteer
On-Campus Opportunities
Fall Family Weekend is right around the corner, and student volunteers with skills in face painting, drawing, and sketching are needed. Contact the Parents Association by tomorrow if interested.
Out and about in Knoxville
Help the Salvation Army serve people in their residential program by volunteering in their kitchen. The Salvation Army serves three meals a day, 365 days a year to those in need.
You can also help unload the delivery truck and sort donations for the Salvation Army thrift stores. Contact Maria Haun for more information.
For a list of more on- and off-campus volunteer opportunities, visit the Sign Up to Serve page.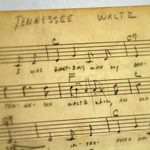 UT now owns a piece of music history with the original manuscript of the "Tennessee Waltz." The manuscript was donated and is to be displayed in the new Natalie L. Haslam Music Center.
Share with Us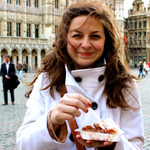 If you could study abroad in one country during your time at UT, where would it be? Tell us by tagging @UTKnoxville on Twitter and Instagram!
Top Tweets
@clairebear773 Hey thanks @UTKnoxville: I can watch The Great Gatsby instantly on the Hodges Library website! #whoneedsnetflix

Today, 7:00-8:30 p.m., TRECS
Come plunder with the URHC as they cook some hot scurvy dogs and celebrate National Talk Like a Pirate Day at the TRECS pool. There will be food, a slip-and-slide, and giveaways, matey.
Friday, 8:00 p.m., UC Auditorium
A modern retelling of Shakespeare's classic comedy about two pairs of lovers with different takes on romance and a way with words.


Sunday, 2:00 p.m., McClung Museum
Rainier, a National Geographic photographer considered one of the world's leading documentary photographers, will speak as part of the McClung Lecture Series. Rainier's life mission is to capture both natural wilderness and indigenous cultures around the globe and to use those images to create social change.
All events are free unless otherwise noted.
Visit the UT Event Calendar for more events and activities on campus.
For more news and updates, visit the UT Current Students page.
Visit go.utk.edu for a list of campus groups and clubs.
Student@Tennessee is an electronic publication sent for the benefit of current students, welcoming submissions from students, faculty, and staff regarding upcoming events, honors, and other news.
To submit, email us at [log in to unmask]